Just For Realtors

How do you as a Realtor benefit from using "The Pros" on your listings?
* What do you do when you need services performed at your listings? First you start looking around to find a plumber for that bathroom leak; then you start to look for an electrictian to replace the main panel; oh and you also need to find a roofer to replace the roof. Oh well, thats just to start, you already spent a lot of time trying to find someone you can rely on. Now you have to meet all of them at the property for an estimate. Well, thats only the beginning of the stress, because now you have to meet them again to let them in to perform the services (lets hope they can get there at the same time.)
WE CAN TAKE ALL THE STRESS AWAY FROM YOU, AND LET YOU DO WHAT YOU DO THE BEST. SELL AND BUY HOMES.
As a memebr of Lancaster County Association of REALTORS we can take all the stress away from you simply by doing this:
*We own a lockbox key, which means you don't have to meet us at the listing to let us in. Simply email us your inspection report and we handle everything from there. Estimating, servicing, and much much more without leaving the comfort of your office.
*We are a member of PRUDENTIAL VIP SERVICES, one of the only companies servicing agents and clients for almost 10 years.
*We provide services to all real estate agencies, including but not limited to Prudential, Remax, Coldwell Banker, and many more.
*We have more knowledge about real estate and the services needed to satisfy FHA, LHOP, 203K, Relocation companies, and other mortgage requirements.
*We are studying new building codes and requirements everyday to make sure we are aware of any new laws in real estate.
*We can handle any job needed to complete your transaction, including but not limited to, electrical, plumbing, remodeling, siding, roofing, granite countertops, kitchens, bathrooms, waterproofing, landscaping, painting and much more. Whatever your inspector finds at your listing "The Pros" has got you covered.
*We understand you need it done yesterday. We promise we will have it done today.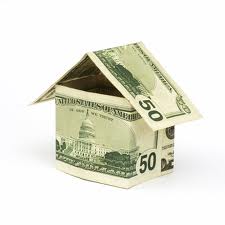 Please read our testimonials to see what other realtors have to say about our services
Click here to see the testimonials from other agents

It is vendors like The "PROS" Home Improvement that make our VIP Service a tremendous success. I know when I refer your company and services to an agent and/or their client(s) that several things do happen:

• You contact clients within a 24 hour period...
• Clients have a stress free experience during their entire real estate
transaction(s) because you are experienced and competent
• Agents and clients trust you and the excellent services you provide

I appreciate the great service you give our agents/clients and I sincerely look forward to your continued participation in our VIP Service for years to come.

The "PROS" truly helps our clients "Achieve their Dreams"

Respectfully,
Pat

Patricia A. Coomes, VIP Services
Prudential Homesale Services Group
717-286-9931 (direct)
800-879-7180
Click here to see all the Services we offer
And let us know how we can improve our website to better serve your needs.
Home | About | Services | Testimonials | Projects | Contacts